Jennifer and Justin Roach
---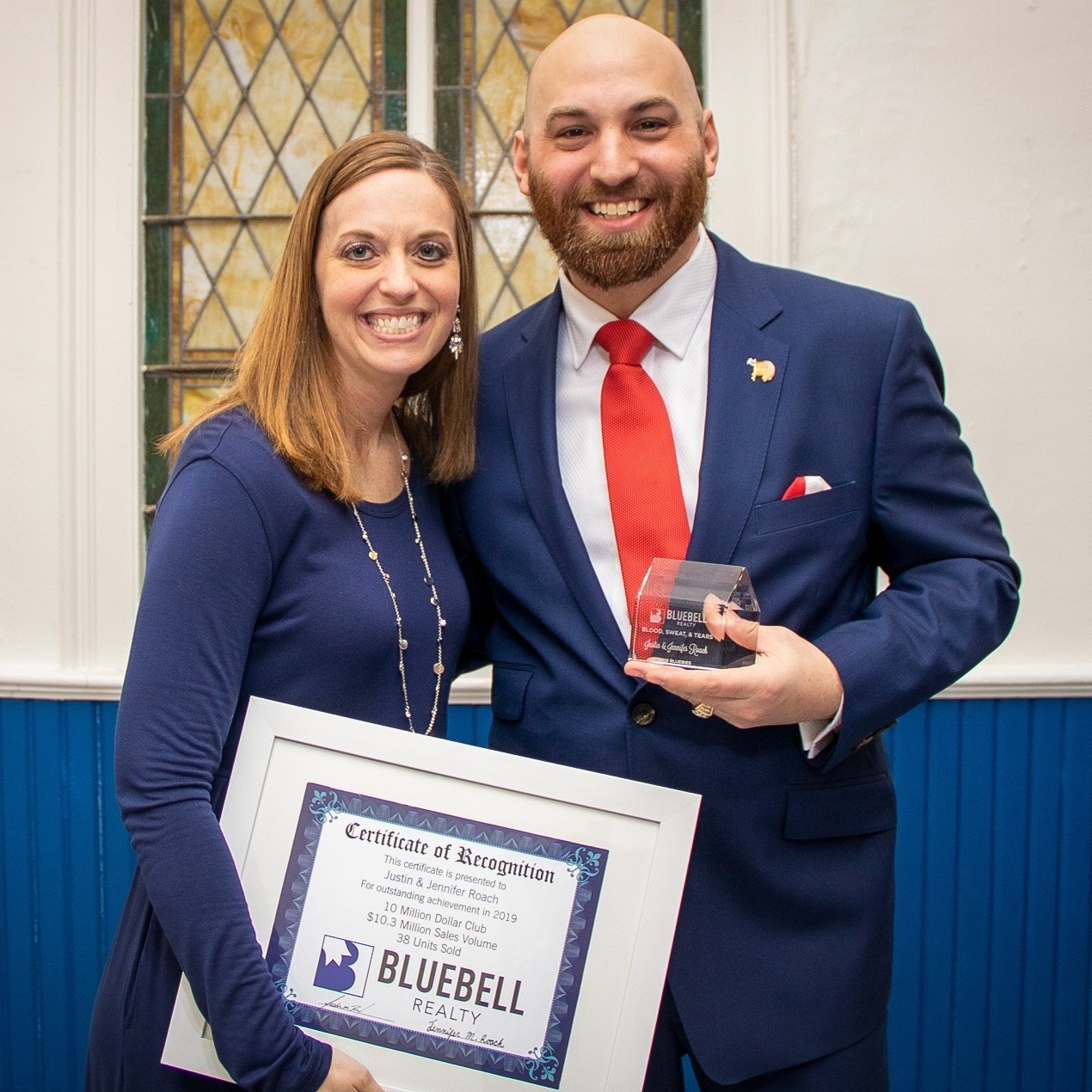 Jennifer & Justin Roach
"The only Roaches you WANT in your home!"
Team Cell - 262-696-9251
www.WaukeshaCountyHomes.com
Jroach@waukeshacountyhomes.com
Bluebell Realty
Broker/Owners
www.Bluebell-Realty.com
Check out our new office located at:
W240N3485 Pewaukee Rd, Pewaukee, WI 53072
Broker License # 58317-90
Office License # 938164-91
We have strong roots in Waukesha County:
Jennifer was born and raised in Waukesha County. Jennifer and Justin's children are among the fourth generation in their family to be rooted in Waukesha County. Jennifer and Justin love their home in Lake Country and are proud to be a part of such a wonderful and involved community. If you are looking for real estate professionals that know the in's and out's of Waukesha County, look no further!

We help sow your future dreams:
Our goal is to put a "SOLD" sign in your hands. Whether you are buying a home or selling your home, the ultimate feeling of accomplishment for us comes when we get to take a picture of you holding a "SOLD" sign. The smile on your face and the feeling of relief and excitement as you sign the closing documents is the greatest part of our job. A happy ending is great, but understand that in the meantime you will also receive exemplary customer service. We pride ourselves on timely and accurate responses.

We are committed to community involvement:
Jennifer and Justin are members of and support Fox River Christian Church in Waukesha. Fox River is active in the community through its various ministries, local outreach events, and community events.
Jennifer and Justin also support Fox River's ministry in Kenya and Nicaragua where the church provides food, education, and healthcare for those in need.
Hobbies:
When Jennifer and Justin aren't serving clients in the real estate industry, they spend most of their time adventuring with their three children and our 2 Doxie's (Judo Chop & Duke). Jennifer also enjoys going out with her family for seafood dinners, shopping for clothes and jewelry, and spending time on Pewaukee Lake. Justin lives for the great outdoors. He enjoys hunting, fishing and going for walks in the woods with his kids.